Does this listing belong to you or your company?
Create an account now and claim this listing.
Full Description
---
it works wraps orlando:
IT Works!
(407) 516-5554
Jackie Rivera

IT WILL CHANGE YOUR LIFE!
It Works!® started in 2001 and is now debt-free and expanding all over the world. But no matter how big we grow, we'll always do things at It Works! our way: the It Works! way.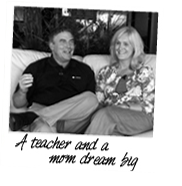 1995 FROM HUMBLE BEGINNINGS
It Works! was born out of Mark & Cindy Pentecost's passion to offer families like yours the opportunity to dream big, to begin living life in your own terms—because they too had those dreams once themselves.
Long before the founding of It Works! Global, Mark was a high school teacher and basketball coach in the small town of Allegan, Michigan. Cindy was a stay-at-home mom with their three children, a job of the utmost importance that the family took great pride in her doing.  They were rich in love and filled with dreams, but struggling to make ends meet financially.
So Mark & Cindy devised a plan: an extra $500 a month, to be earned through a home-based business opportunity in the telecommunications industry.
After months of evening hours dedicated to their new side business, the Pentecosts' earnings grew far beyond the goal they had originally set. After a few years, Mark became a top-ten earner in the company, bought the family's freedom, and began to dream of the next big challenge: helping other families do the same.  They weren't sure how they would do it yet, but the seed had been planted for It Works! Global..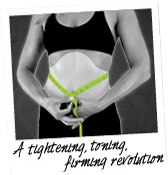 2001 THE ULTIMATE BODY APPLICATOR
"The biggest challenge in this industry—and really the worldwide market—is to offer an uncommon solution, a true original, that captivates people and offers them something they never thought possible before.  When we found the Ultimate Body Applicator, we knew we had something special to share with the world." – Mark Pentecost, CEO It Works! Global
To this day, It Works!' first product is still its most popular: The Ultimate Body Applicator.  The site-specific body contouring treatment has been in the hands of celebrities at Hollywood events and at the doorsteps of people like you all over the world—exclusively available through It Works! Global. It all started when Mark Pentecost received a call from Pam Sowder (now It Works! Chief Networking Officer) raving about a product that could deliver tightening, toning, and firming results in 45 minutes—an alternative to the growing trend for more drastic measures like cosmetic surgeries or constricting shapewear.
When the Pentecosts traveled to try this seemingly unbelievable product, Mark recalls, "I watched my wife try it. She was ecstatic with the results, and I watched her call her girlfriend right away to tell her what had happened.  Her girlfriend said that she wanted to try it, and they hung up.  It wasn't 30 seconds later, her girlfriend called back and said, 'My daughter was listening, and she wants one for her chin. Is there something for the chin?' That was when I knew that we had a perfect product for direct selling, a product that people would be excited to share with their friends and family."
Since then, the Ultimate Body Applicator has become a global phenomenon, and Pam Sowder now travels all over the world to meet with distributors, give hands-on training and support, and share the Ultimate Body Applicator.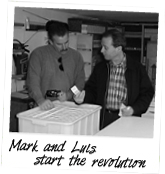 2001 THE MIND BEHIND THE MAGIC
A product so special as the Ultimate Body Applicator could only come from a mind that is both brilliant and passionate about the use of safe, natural ingredients: Luis Mijares.  Luis, the formulator behind the It Works! body contouring and skin care products, has been a friend and business partner to Mark Pentecost since their first introduction in 2001.
Luis' passion for research and development in the skin care, nutritional, pharmaceutical, and biotechnology industries began when he was a child, learning natural remedies from his grandmother in Mexico.  His abundant credentials, including his experience as the CEO of a top pharmaceutical company, his international reknown as an herbalist and university educator of phytotherapy (the uses of plants for medicinal purposes), along with his keen personal interest in natural solutions made Luis the ideal candidate for the It Works! Product Development Specialist.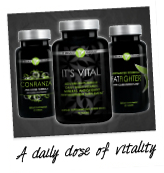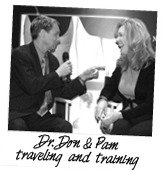 2005 THE IT WORKS! PREMIUM SUPPLEMENTS LINE
it works wraps orlando, it works distributor orlando, it works orlando, it works distributor orlando, salud y bienes tar orlando
---
---